___________________________________________________________________________________________________
As the founder of Haley Consulting Group, John has over 20 years of professional experience, the majority of which he spent providing management consulting services to Fortune 500 companies. His industry expertise is deepest in Healthcare and Financial Services although he has worked across a large breadth of industries. His functional expertise is in Customer Experience and Customer Engagement. John operates across the breadth of the Customer Lifecycle, and is highly experienced in improving the effectiveness and efficiency of customer facing operations.

Previously John has been a consultant at Andersen Consulting, co-founder of the Financial Services strategy practice at Scient (now Razorfish), a Managing Director at PricewaterhouseCoopers in the Financial Services practice (also a national lead in the Customer Centricity practice) and a Senior Principal Oliver Wyman's Healthcare Practice where he delivered business strategy and business transformation services, with a focus on customer experience and customer engagement.

Prior to consulting John served as an infantry officer in the 82nd Airborne Division. During his military career he attained the rank of Captain, was a Ranger and Senior Parachutist, and earned the Bronze Star for meritorious service during the first Gulf War.


E
ducation:
Masters of Business Administration

,

Finance and Marketing, University of Chicago Booth School of Business

Bachelor of Science degree, Area Studies, the United States Military Academy, West Point
___________________________________________________________________________________________________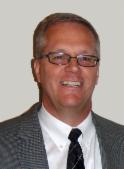 Bob is an accomplished professional services executive with over 25 years of experience in information technology, systems integration, operations management, and business transformation with expertise in the Healthcare and financial services sectors.
Prior to joining HCG Consulting, Bob was with EXOGEN Healthcare, Zamba, eLoyalty, Cambridge Technology Partners and Per-Se Technologies. For those organizations, he led CRM consulting practices that delivered service and sales strategy and solution implementation engagements. His broad-based industry experience also includes Military Avionics System Engineering and Global IT Operations Manager roles for Honeywell, Inc.


E
ducation:
Masters of Business Administration

, Finance and Marketing,University of Minnesota

Bachelor of Science degree, Electrical Engineering, Michigan State University